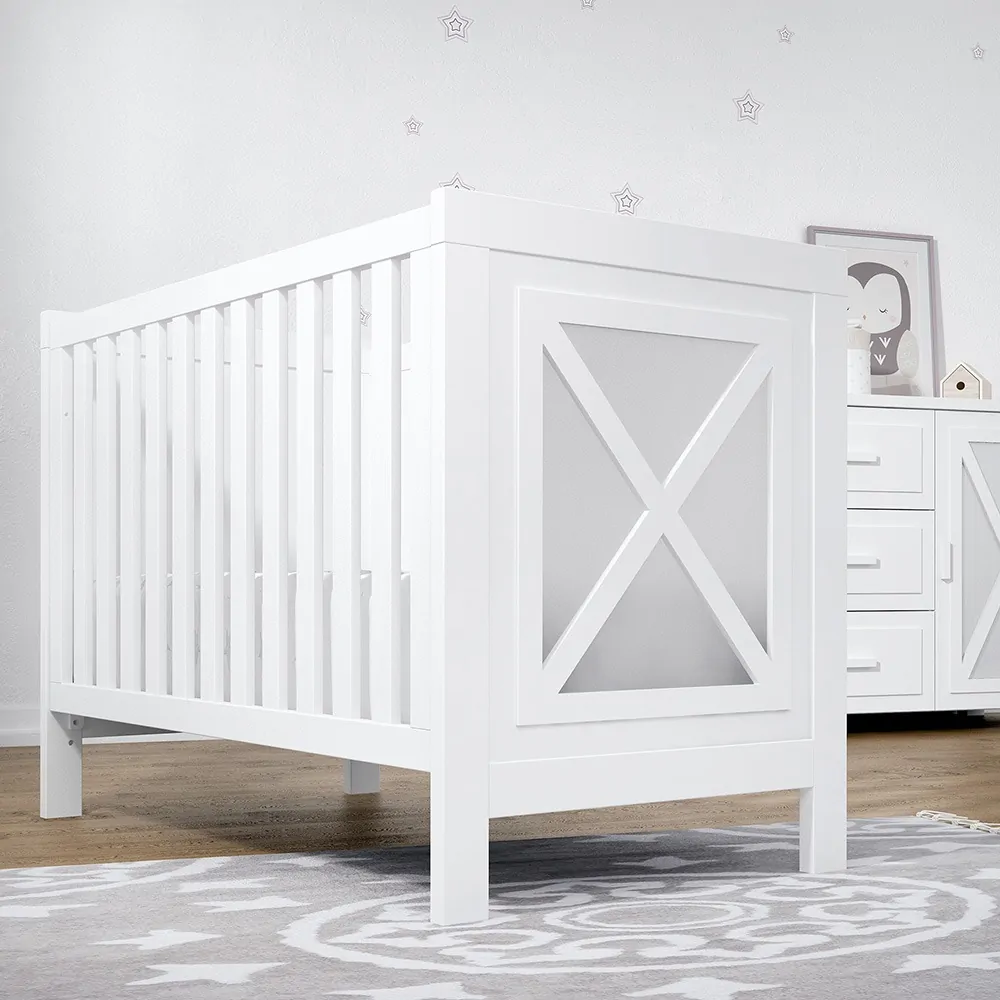 Trama collection
Trama presents its latest nursery furniture new releases: cots, wardrobes, chests of drawers, dresser-baths and accessories. Trama takes care of every single detail to provide your baby with high quality materials and the development of products with unique designs.
We guarantee the quality of our products through and exhaustive control of the production processes. In addition, Trama products are certified to the latest European child safety standards.
We produce a wide range of convertible beds that adapt to your child's development and allow you to incorporate various coordinated elements and accessories.