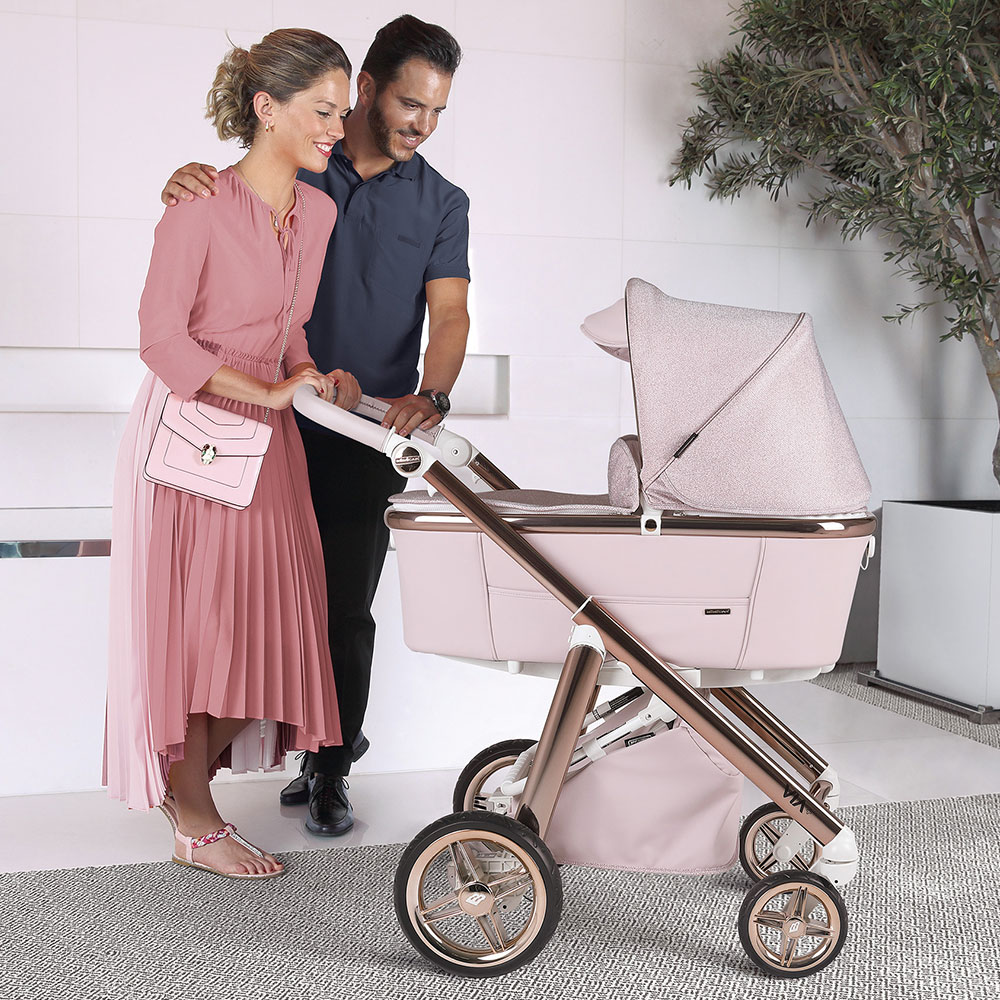 By continuing to design and manufacture in Europe for over 50 years, Bébécar Group has built a reputation for developing products with a unique design, comfort, safety and innovation.
Bébécar believes that it is important for a baby to always lie flat in the early months and for parents to have the possibility of a permanent eye contact with their baby during this time. Therefore, all our pushchair seats are reversible, can be used forward or reward facing and lie horizontally when fully reclined.
Understanding the needs of modern day parents, Bébécar has developed chassis that allow baby to be transported in a carrycot, pushchair or infant car seat group 0+ to form a travel system.
Bébécar offers you a wide range of products, which adapt to baby's development phases and provide the perfect solution for your needs whatever your lifestyle.
Bébécar products are offered with a two year guarantee against manufacturing defect.