Description
a Ergonomic handle, with multi-position adjustable heights. Incorporates one handed folding mechanism.
b Folding system with double security lock.
c Four point sprung suspension system for a very smooth ride.
d Linked brakes on rear wheels.
e The four detachable wheels contain ball bearings for a smoother ride.
f Steerable front wheels, with ball bearings for a smooth ride and greater manoeuvrability.
g Fit the carrycot, pushchair seat or car seat easily, without adapters.
h Large shopping basket.
Opened

Width

59 cm

Height

104 cm

Depth

108 cm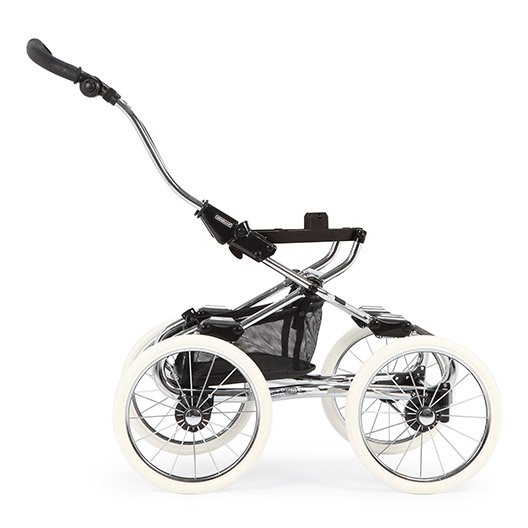 Closed

Width

59 cm

Height

46 cm

Depth

87 cm